friday, january 02, 2009
Blog
Blog!Blog!Blog...
---
Welcome to the Miltz blog. Mostly I'll be using this to notify about updates to the site, current exhibitions and what I'm working on or thinking about working on. For this first update, I'm letting you know about the new Sculpture portfolio. Only a few works here so far, but enjoy. Oh, and Happy 2009!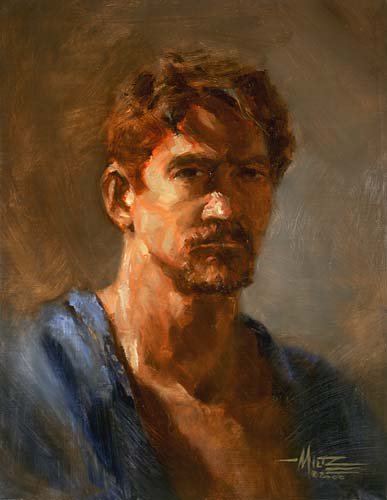 Please sign and comment at the guestbook, and thanks for visiting.
---
Comments:
04/17/2010 - K. D. Haley
Awesome portraits and website. What a gift and privledge to be taken a class under your instruction.
---
09/24/2009 - Peter Giscombe
Well well (again), it a rather good body of work Mr. I particularly love that "first of the Anime series" painting - the one with the figure by the door , seemingly keeping the anime characters from coming in. Too bad I can't afford it (or much else for that matter) you know: Adjunct salary and all.
---
Post a comment