sunday, october 30, 2011
Spectrum 18 competition
I've been honored to have two works included in the Spectrum 18 book, coming out in November and available online at Amazon.com and at major booksellers nationwide.
Both works have recieved awards in juried exhibitions as well.
Spectrum is an annual publication, which seeks "To promote the fantastic arts and provide an annual showcase for contemporary artists."
Their website is at http://www.spectrumfantasticart.com
The selected works are "Rising Muse" from the Muse series gallery, and "American Otaku" from the current works gallery. Giclee prints of both pieces are available, as is a special "Spectrum Edition" poster of the entire Muse triptych, all printed on canvas. Click on the enlarged image for sales information, which will be under the picture. Paper prints and other formats are available, e-mail any enquiries.
[0 Comments] [Read & Post Comments]
---
sunday, june 06, 2010
Busy summer
Just back from a day of drawing outside, and back on to the process of preparing for an exhibition this summer. I'll be showing with Bernard Conda, a good friend and insanely talented drawer and painter of assorted naked people at Portlock Galleries in South Norfolk, VA. As a result, I have managed to enter no shows this year, which is kind of dissapointing. Hope to have two new pieces ready and a lot of work that has never seen the exhibition circuit, mainly in the form of the threee hour paintings from live sessions at out regular drawing group. I'll also be showing a few older works that have never been seen as intended and/ or that are too freaking big to exhibit anywhere else. Back to it!
[2 Comments] [Read & Post Comments]
---
tuesday, january 13, 2009
New Gallery additions
Additions....
There are a few older portraits newly added to the portrait gallery. I've also added a sculpture/ installation gallery.
I'll be teaching a great deal until May, so there won't be much in the way of new work created until then, though I expect to continue adding to the existing galleries and tweaking the design of the site over the next few months.
[0 Comments] [Read & Post Comments]
---
friday, january 02, 2009
Blog
Blog!Blog!Blog...
---
Welcome to the Miltz blog. Mostly I'll be using this to notify about updates to the site, current exhibitions and what I'm working on or thinking about working on. For this first update, I'm letting you know about the new Sculpture portfolio. Only a few works here so far, but enjoy. Oh, and Happy 2009!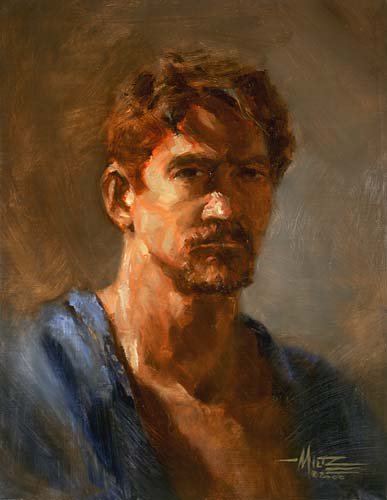 Please sign and comment at the guestbook, and thanks for visiting.
[2 Comments] [Read & Post Comments]
---